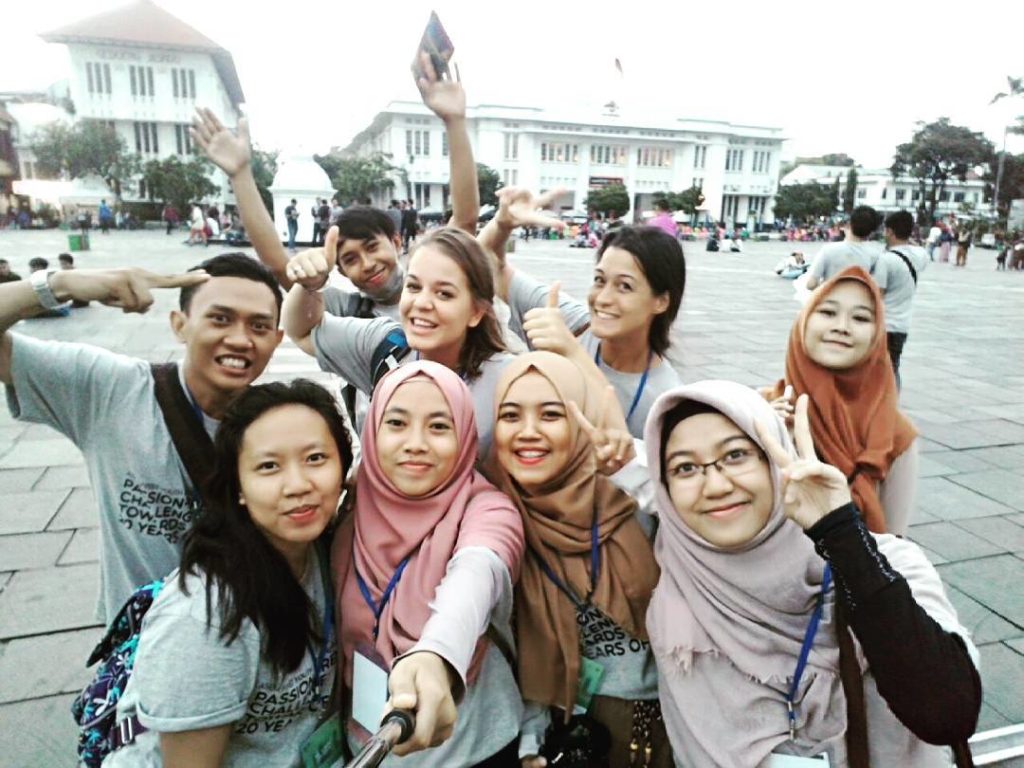 I along with our funny head of marketing (Karina, on the left side of the picture) was so thrilled to be soon meeting with great delegates from selected countries in Asia, Australia and Europe in Asempreuner Challange 2016. The event was organized by Indonesian Ministry of Foreign Affair. This was not only a competition to pitch our business ideas, but also a platform to strengthen cooperation between youth in the regions.
It spent 5 days with many great activities in each day. That included going to Kota Tua, old city in Jakarta, Betawi Traditional Village in Setu Babakan, Going to Jakarta Smart City Centre,  and attending a mini seminar with Rhenald Kasali (Founder of Rumah Perubahan). Karina was so happy to be finally be able to be in one frame with Rhenald Kasali. About the participant, that is also one other thing that made the event very great. They were cool, creative and very inspiring.
It was actually quite busy days since the schedule is so tight, but we had fun and and surely enjoyed staying in 5 star hotel.